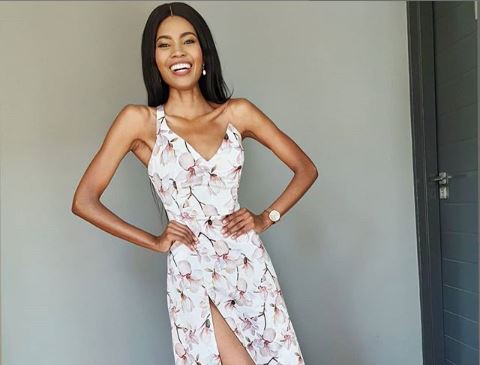 Miss World SA 2018, Thulisa Keyi has had an awesome time last year, 2018 which has assured her of a better 2019.
The model speaks of how 2018 was a year of dream come true. She said, it was a year of blessing, life-changing experiences and opportunities for growth.
The beauty queen says that she's into 2019 with the clarity of fulfulling her purpose.
"For me, 2018 was a year of so many blessings, life-changing experiences and so many opportunities for growth. It was an amazing foundation for the next phase of my life. I learnt a lot about myself, life and those around me. I go into 2019 with so much clarity on the endless possibilities out there and how to go about fulfilling my purpose. My highlight is definitely the incredible people I met on this journey that I learnt a great deal from. There were many challenges but hey, we learn, we grow and we keep it moving. I am grateful for it all…" Thulisa posted.