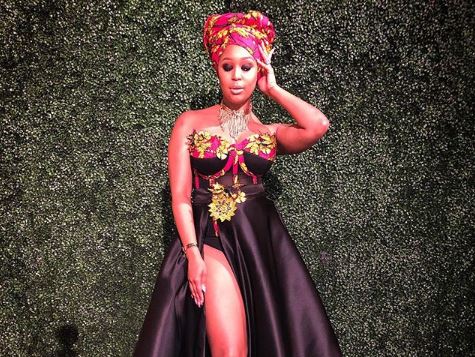 Minnie Dlamini blew minds with her astonishing look for her first 2019 photo shoot as she served us Indian sauce in her appearance.
The media personality revealed that the shoot meant the word to her as she's paying homage to her AfroAsian ancestry.
Minnie looked so glam in the white and black photo and she revealed a part of her that might have being unknown to the public.
"One thing you don't know about me, is that my maternal great grandfather was an Indian immigrant." She said.
Minnie's black and white snap signifies something to her, she revealed saying,
"South Africa is not just black & white. We're a melting pot of gorgeous diversity and it lives in us all!"
Here are snap of the photo shoot seesion: