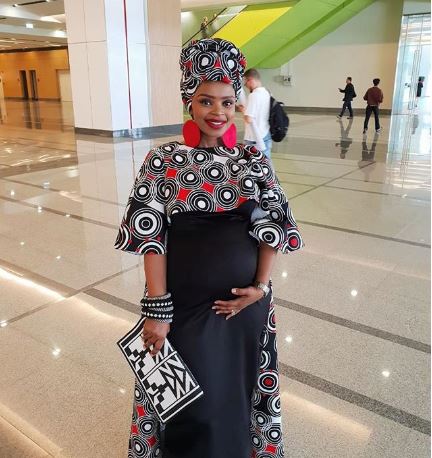 Zoleka Mandela has cleareed the air on if she's expecting twins, as her stomach speaks high volume of carrying twins.
The socialite has being on a count down till her baby arrives and she's been sharing every moment of her baby's progress on social media.
"My OBGYN is happy with everything to do with Baby Bashala's progress. There's a whole lot more that Mr. Bashala and I need to consider with regards to my health but I'll tell you more about it in my next post. For now … the kicking in my womb is showing me serious flames, the baby's most active at 4am, just after 8am and after 9pm. I'm told that I'm feeling the kicks and movements even more because of the spine to spine position – that is when the baby is facing upwards and not downwards as expected in the 3rd trimester. In most cases it would have resulted in a very long labour if not an emergency c-section but in my case, there's nothing to worry about as I'm scheduled for a c-section. FYI, guys … I'm not expecting TWINS at all, I'm just carrying really BIG. I'm 96.9kgs this week!!! Tjo!!! Mr. Bashala says that my Push & Pull looks like two pregnant women standing back to back." Zoleka shared.