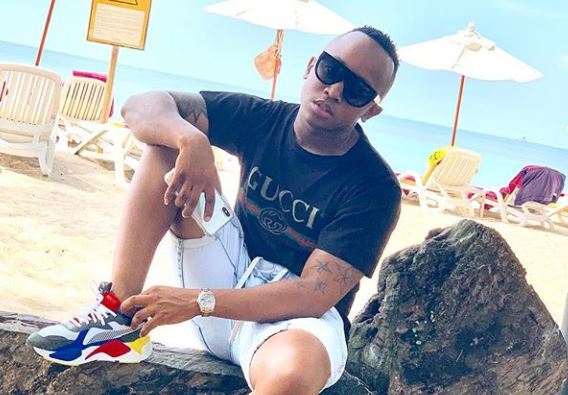 Junior De Rocka and his baby mama Ntando Duma gained more attention this week from social media peeps as they both dragged themselves on social media platforms over the issue of co-parenting.
Ntando laid some accusation on his baby daddy on his poor attitude towards child support of their daughter and went on revealing how violence and irresponsible he was when they were still together.
However, Junior said they were all false accusations, and one of his fans advised him on taking his baby mama to court. But, the star kicked against it and said, they were going to settle it amicably as he doesn't want to hurt the mother of his child.
"Young man I suggest you take this matter to court, this kid wants to exploit you, your name and career, she's too bitter to reason properly. Our courts are not stupid. Don't play tough guy here this kid will destroy you completely. I know this for a fact," said the follower.
Junior De Rocka replied to his follower's tweet saying;
"I'll never do that. That's the mother of my child. We will eventually find common ground."
"Me going to courts to hurt her won't make our situation any better and that's just how I feel."