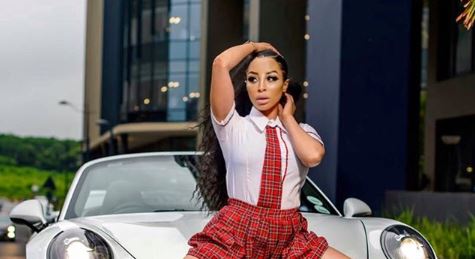 Khanyi Mbau has being quite busy since late last year just because of her movie, Red Room, which will be hitting cinemas in March.
The actress dropped the trailer of the movie on social media which revealed that she's a major act.
Speaking to Channel24 about the Red Room, she says it's a dark movie as she went through a lot trying to depict some abuse women go through. She also added that she might visit a therapist after filming the movie.
"This is quite dark, it's about sexual abuse, it's about physical abuse, and it's a dark film. I mean, probably just the first 15 minutes of the film are the lightest part, the happiest part, then throughout the film it's just journey of survival."
"It's scary to go to those places but it is what is necessary to portray this character. I'll probably need therapy after this," she added.