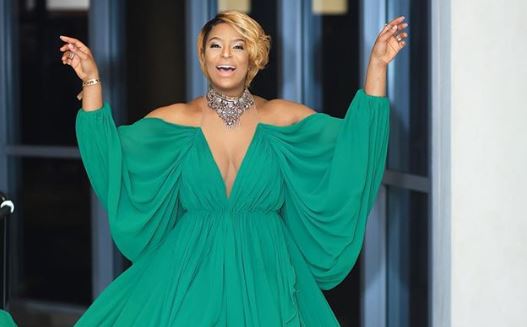 Jessica Nkosi celebrates first birthday as a mom and she's super happy for the opportunity.
Jessica and her baby daddy, TK, welcomed their baby girl named Nami, October, 2018.
The actress expressed her joy on social media, saying, Nami is the best birthday gift ever.
"Waking up to Nami, seeing her beautiful face and her giving me the biggest smile and laugh first thing in the morning AND her sloppy kisses is the BEST BIRTHDAY GIFT EVER!!! I wouldn't ask for anything more… I am happy.
My first birthday as a mom and I have so much joy in my heart. Thank you Father for the gift of life and love and family. I love my little family." She posted.