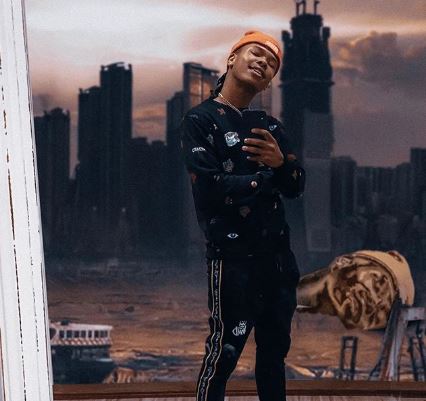 All wins for Nasty C this year as he's got on the success side and everything he's dreamed of, is gradually coming to play in reality.
The rapper who is presently in Portugal announced on social media that he just got a verse from American rapper T.I which he's always longed for.
With so much excitement he said, he can't wait for his fans to hear the song.
"LOOK @ GOD. I'm in PORTUGAL & right in the middle of DOING WHAT I LOVE I GET A DM FROM THE PERSON WHO IS THE REASON I DO WHAT IM DOING, TELLING ME TO CHECK MY MAIL… AMAZING VERSE ON MY FAVORITE SONG I CANT WAIT TILL YALL HEAR THIS SHIT. THANK YOU GOD FOR T.I.P BLESS HIM MORE" Nasty C tweeted.
LOOK @ GOD. I'm in PORTUGAL & right in the middle of DOING WHAT I LOVE I GET A DM FROM THE PERSON WHO IS THE REASON I DO WHAT IM DOING, TELLING ME TO CHECK MY MAIL… AMAZING VERSE ON MY FAVORITE SONG I CANT WAIT TILL YALL HEAR THIS SHIT❗️THANK YOU GOD FOR T.I.P BLESS HIM MORE

— Nasty_C (@Nasty_CSA) January 21, 2019
THE TIP VOCALS CAME IN❗️❗️

— Nasty_C (@Nasty_CSA) January 21, 2019