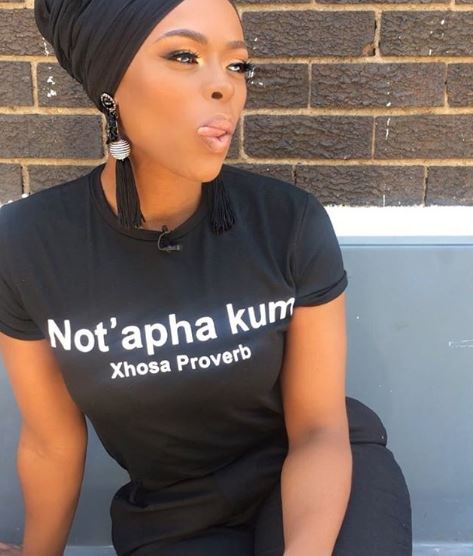 Unathi reflects on her experience summiting Kilimanjaro a year ago. It was quite a huge one for her as she scoops snaps and videos of the experience on social media.
The star was there with 75 man group and the man who led the group back then is dead. Though, his wife carried on his works.
In a video shared, Unathi screamed, she's on top of the world, as the mount is regarded as the highest and Africa's highest point.
"A year ago TODAY I summited Mt Kilimanjaro. The man who lead our 75 man group HONEST is no longer with us but is at his resting place with uGugu. Gugu whom he carried down the very same mountain the year prior. Today his empire his run by his incredible wife in his honour. I summited this enormous mountain despite everything I was going through THEN." Unathi posted.