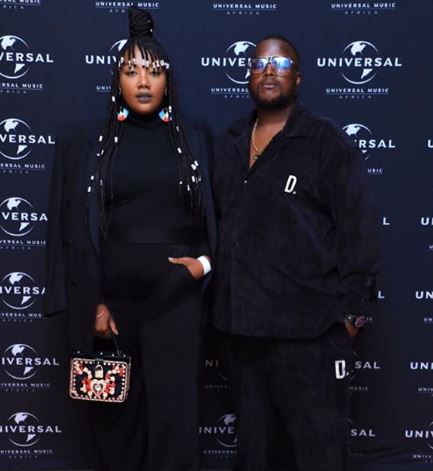 Music Legend HHP shook the music industry after the news of his death was announced in October, 2018.
HHP's wife, Lerato Sengadi is yet to get over the death of her husband as she mourns him till the 90th day.
Taking to social media, she recalls the last day she spoke to her late husband before his demise. She added that she will play Jabba's music for the first time in 90 days after his departure from the living league.
"After crying for 89 consecutive days, mourning a love lost, on the 90th day I choose to celebrate a life l was blessed to be a part of. One that has moulded me into the queen I am becoming."
"Today I will play ur music for the first time in 90 days and sing along like I always did before. So if the tears wanna come back they're just gonna have to wait until tomorrow because today I'm celebrating you Motho waka."