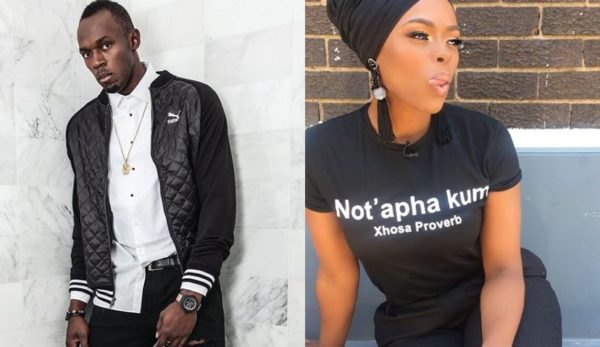 Jamaican retired sprinter, Usain Bolt spilled fun while in SA ahead of the Sun Met which he is to host alongside Minnie Dlamini.
The sprinter and Minnie hosted Unathi before the Sun Met event in a club and they got it all digging in amazing moves on the dance floor.
However, Unathi didn't dissapoint SA after Usain challenged her to dance. The video of the dance experience is quite fun watching but they've got this intimacy flow while they danced.

"Firstly Sis I was NEVER ready for last night @minniedlamini Thank you to you and your fellow @ghmumm_saAmbassador @usainbolt for hosting meMzantsi then the FASTEST man on earth challenges me to a get down dance off. At first I tried HUMBLY to decline saying 'Bruv as much as I could never challenge you to a 100m sprint I don't think you want to challenge an African child to a dance challenge. Our squat game is for the gods of WAKANDA.' He insisted. As you can see I WON. You're both gracious and wonderfully naughty. Enjoy CT fam as they get ready for this perfect duo!" Unathi posted.
Watch it here: