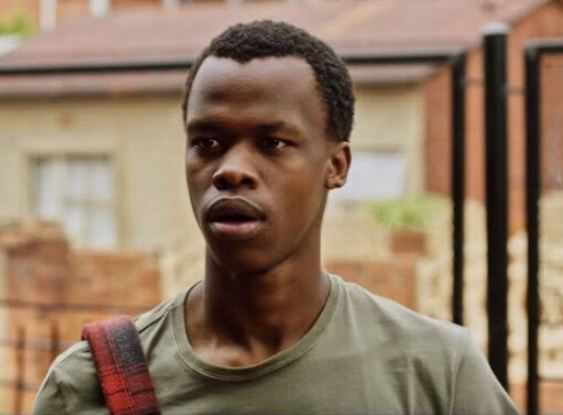 Matwetwe lead actor, Sibusiso Khwinana's death news is still a shock to many as he was killed at the peak of his career breakthrough.
The local film star was said to be stabbed and immediate investigation has being ongoing by the police. Though, the criminals nor suspects are yet to be arrested.
Following the news of his death, SA celebs like Black Coffee, whom they worked together on the film, Matwetwe, Oskido, including the Minister of Art and Culture, Nathi Mthethwa and many other supporters have taken to Twitter to pour out their pain, hurt and tributes to the late star.
What a loss!!!!
How long will it take for us to realize we have a crime problem as country,how many people must die before we do something.Who must we trust to protect us and our Families,who must we vote for?#ripsbu pic.twitter.com/461PvICnZt

— Black Coffee (@RealBlackCoffee) March 2, 2019
We are devastated to learn of the tragic & untimely passing of Celebrated Actor & the pride of Soshanguve Sibusiso Khwinana whose talent was demonstrated in his performance in the box-office hit #Matwetwe. He was also a founding member of the Independent Theatres Makers Movement pic.twitter.com/uPETO7YmRI

— Min. Nathi Mthethwa (@NathiMthethwaSA) March 2, 2019
While the loss of a loved one is never easy, even when anticipated, it is most certainly the hardest when they are taken from us too soon. #RIPSbu pic.twitter.com/MLz9NXkLBH

— Advocate JM (@JeffMaleka) March 2, 2019
Just learnt of Sbu's untimely death! #CountryDuty, its supporters & partners extend their condolences to his family & friends!

Such young talent! ??? pic.twitter.com/EKx6WZz2jA

— Tumi Sole (@tumisole) March 2, 2019
There is nothing more painful than the untimely death of someone young and dear to the heart.
:#RipSbu #matwetwe pic.twitter.com/0RSddkV1YN

— oskidoibelieve (@OskidoIBelieve) March 2, 2019
Today #ThorisoThemane was laid to rest after being brutally murdered, we now receive the news that Sbu Khwinana the lead actor on the movie #Matwetwe has been murdered last night by criminals.

Every life lost because of crime is a national tragedy & is one life too many #RIPSbu pic.twitter.com/SGsiMgTLwo

— Mmusi Maimane (@MmusiMaimane) March 2, 2019
A great loss. I watched #Matwetwe two weekends ago and I laughed throughout. A loss to the industry. A young life robbed off a great future. Sorry for your loss @RealBlackCoffee, family and all those who loved this young man. https://t.co/brCQ1ZnYiD

— Sophie Masipa (@SophieMasipa) March 2, 2019
Just when Sbu got his big break and when his hustle started to pay off, he lose his life through crime being robbed for a mere cellphone ???? This is so sad and painful.. #RIPSbuMatwetwe #ripsbusiso#MATWETWE
You lifted the Soshanguve Flag high ?⛳?? #RIPSbu pic.twitter.com/nzZXbIRAKL

— Her Excellency, The President ?? (@AneleMda) March 2, 2019