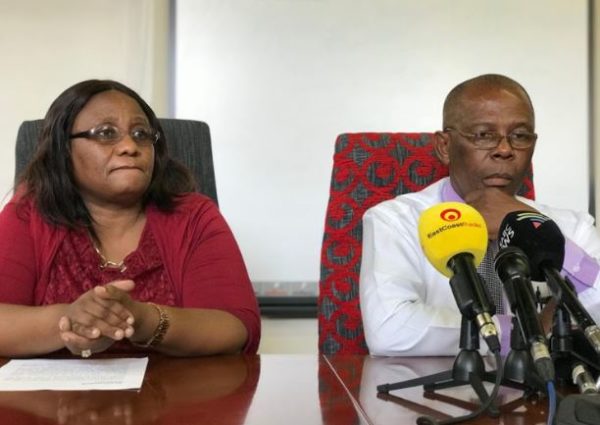 Babes Wodumo's parents stood in her stead at the press briefing as the singer couldn't make it due to health issues.
Babes' father who is a clergy man addressed the media on Tuesday, in Durban.
According to her father, Reverend Welcome Simelane, he revealed that Bbaes couldn't be at the press briefing because she's being attended to in the hospital.
"Our daughter could not be here today she is in hospital receiving treatment," welcome said.
However, they couldn't reveal much but appreciated everyone for their positive gesture and care.
"We can't say much because the matter is with the police." Babes mother, Thokozile Simelane, said.
Mampintsha's whereabouts is said to be unknown after assaulting the singer, Babes Wodumo.