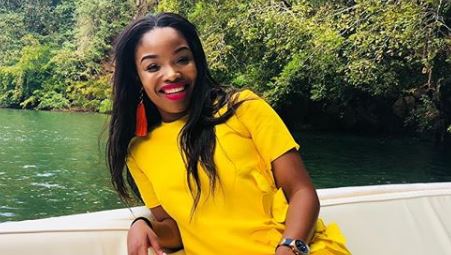 Actress Zinhle Ngwenya revealed in a post shared on Instagram that she's expecting another bundle of joy.
The star had kept the news of her pregnancy for months by not revealing her baby bump, nor post much photos.
However, here is she on Mamas and Papas magazine cover, looking elegant with her baby bump.
Announcing this great news, Zinhle said:
"Finally the cat is out of the bag, The Ngwenya Family is ecstatic to announce that we are expecting another bundle of joy. We are beyond blessed by the grace that God has bestowed upon our family… and guess what? You have the pleasure to read all about our journey… purchase your copy of Mamas&Papas at selected stores."