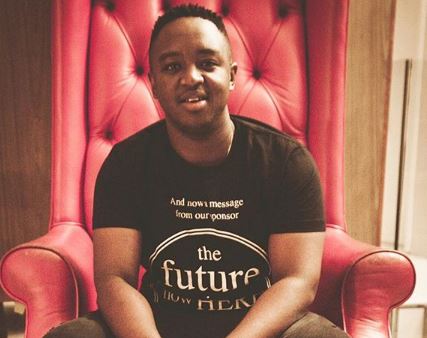 DJ Shimza has got all sort of tongues wagging at a video about him which has gone viral.
In the video, Shimza is seen appreciating the ANC political party for their policies which has enabled him be a successful DJ, philanthropist, business man and promoter.
"I know that if it was any other political party, it would be very difficult for me to achieve some of my vision. They are helping me create what I feel can be one of the biggest things in South Africa (with his one-man shows) … If it was still 19-something, we would be ducking teargas and stuff. But now we are free and can do what we want, and believe in." Few out of the many he said at the ANC gathering.
Watch full video below:
From Tembisa to Paris, DJ SHIMZA credits ANC policies that have enabled him to be a musician and businessman that he is. This has also enabled him to invest back in his community. #GrowSouthAfrica #voteANC #ANCSiyanqoba

— Mr Fearfokkol | Forever Young (@MbalulaFikile) May 2, 2019
Not everyone on Twitter was pleased seeing Shimza in that state as many assumed that the DJ was bought.
Check out the different reactions here:
ANC bought a lot of celebs, bravo.

— Skins (@LibraScale06) May 3, 2019
Shimza they can say whatever, you are living proof of what the ANC envisions for young people. Big Up to you and your ANC and MYANC ✊✊✊ ALL THE BEST IN YOUR ENDEAVORS AND LET GOD OF THE ANC DO THE REST 🙏🙏🙏

— BakaDiva (@Wendy17421766) May 2, 2019
I wonder how much they paid him.

— A Man is X (@maphisa_linda) May 3, 2019
Anc is spending big bucks buying celebs to campaign in their favour, struggle is real in this old age Party..wow

— R L Chauke S.A 🕊 (@0110456) May 3, 2019