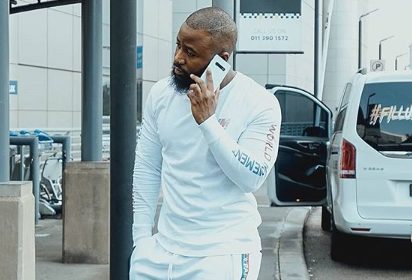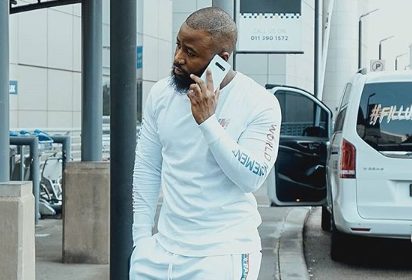 Cassper Nyovest pays attention to every vibe he gets on social media but negative vibe is what he doesn't entertain.
Knowing of Emtee's beef with the rap star, Emtee's producer, Ruff, hits at Cassper for not receiving a video call from President Ramaphosa, while AKA did.
"If it was the other guy, i go live with the president of our country and the media ain't writing shit about it,not even daily sun.they hate on me but its all good coz I'm rich"
Mufasa responded to the shade saying he'd received from Jacob Zuma in the past which also led him to talking about the growing hate in South African hip ho.
Read up tweets here:
If it was the other guy "i go live with the president of our country and the media ain't writing shit about it,not even daily sun.they hate on me but its all good coz I'm rich" https://t.co/WEBruL2RAg

— UMQHELE (@Ruff_atm) May 9, 2019
Jacob Zuma wrote me a letter in 2015 already my dawg. For making history that time. LA painelwa!!!! https://t.co/3oUAUZyNiA

— R.M Phoolo (@casspernyovest) May 9, 2019
Not a fucking day!!!! It's so tiriing. https://t.co/AzXbSz45IX

— R.M Phoolo (@casspernyovest) May 9, 2019
South African hip hop has soooo much hate. Dawg!!! My success is your success!!! Your success is my success!!! WE are HIP HOP!!! Why does it have to be like this? I don't understand… I remember the days we used to celebrate that a hip hop artists won best male.. Now it's dark..

— R.M Phoolo (@casspernyovest) May 9, 2019
Nothing wrong with competition. It's the hate that makes things unpleasant. I'm glad God didn't add hate to my DNA. If anything , I get inspired by people who are doing better than me. I don't think I would've gone as far if I didn't let other people's archievements inspire me.

— R.M Phoolo (@casspernyovest) May 9, 2019
Ruff and Emtee…they always attack cass uma sebe bhemile….Ruff ubhemile…and Tim shayile…

— BLESSING. (@JUNK006) May 9, 2019