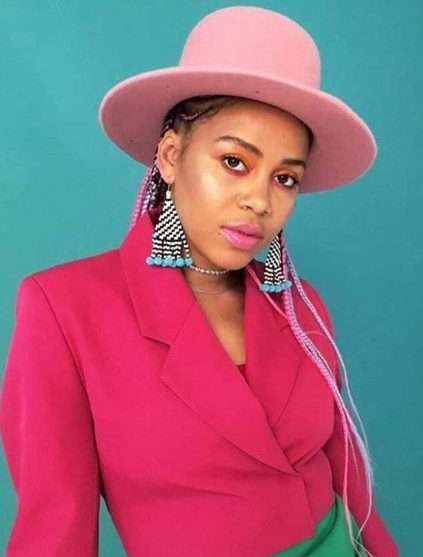 SA singer and performer Sho Madjozi had a lit experience over the weekend as she celebrated her birthday.
The star had friends and family at her African themed bithday party and she wore smiles on her face all through.
While Sho got herself in a royalty look, her friends were not left behind as they graced the part also looking royal.
Dishes served at the birthday were all African.
Check out Sho's unique and interesting photos here:
Guys, I was literally the happiest person 😭😭 pic.twitter.com/z1xTpHU0Rt

— #LimpopoChampionsLeague (@ShoMadjozi) May 13, 2019
Pictures we taken by the amazing @PixelKollective 💓💓 pic.twitter.com/mvt49ljfhn

— #LimpopoChampionsLeague (@ShoMadjozi) May 13, 2019
It was held at the Yeoville dinner club, so imagine, we pulled up on Rockey street like👇🏽😁😊 pic.twitter.com/m5HMc3A23b

— #LimpopoChampionsLeague (@ShoMadjozi) May 13, 2019
And my friends came through with the outfits 😍😍😍😍😍 pic.twitter.com/66MlO7cgtG

— #LimpopoChampionsLeague (@ShoMadjozi) May 13, 2019
At my African birthday banquet we dressed like royalty, served African food and had mqomboti shots. 🤗 You have to create the life that you imagine for yourself! pic.twitter.com/se0sHiQ8We

— #LimpopoChampionsLeague (@ShoMadjozi) May 13, 2019
My friends were doing the rich people laugh 🙄lol 😍 pic.twitter.com/OEAigcaOIK

— #LimpopoChampionsLeague (@ShoMadjozi) May 13, 2019