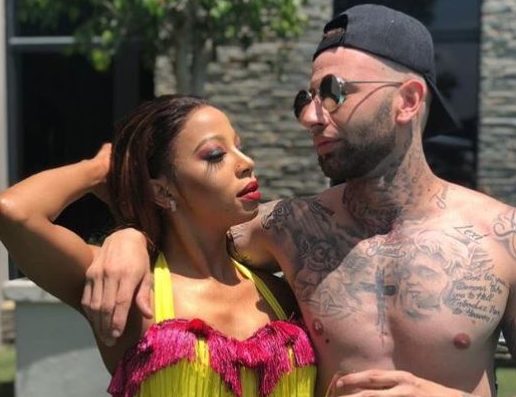 Kelly Khumalo feels lucky having Chad Da Don as her lover and partner, as he's inspired her and help build a family with her and her kids.
The lovers have been on the spotlight since last year, despite break up and make up, they've grown to love eachother better.
After declaring that they are now husband and wife, Kelly has given Chad access into her children's lives and it's been a great experience for her as Chad, Kelly and the children have had lot of hangouts and fun.
However, taking to Instagram, the singer gushed over her lover on the good role he's played in her son's life.
"I could never ask for a better role model for my son @chad_da_don_official the God in you reflects on everything you do." Kelly shared.
It will also be of interest for you to know that their spiritual life has grown better and it's no joke for them as they just got baptized and they attend church service together.
Kelly has found the joy she's always longed for.