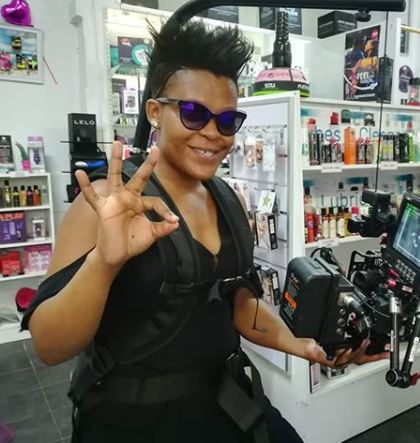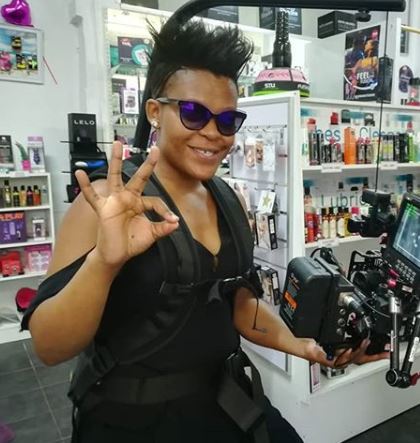 Zodwa Wabantu's reality show shuts down the internet as fans flood social media with positive reactions towards the show.
On Saturday, the dancer's long-awaited reality show, Zodwa Uncensored premiered on Moja Love. The show's aim is to follow the life of Zodwa and give fans an intimate look at the woman behind the larger than life persona.
We got to see where Zodwa grew up and she opened up about her childhood struggle in the first episode.
The star spoke candidly about how she left home when she was a teenager to find greener pastures because she was extremely unhappy at home.  
However the show has gained her more new fans.
Zodwa's fans rated the show and dropped comments on social media. Check it out here:
A real person!!!?#ZodwaWabantuuncensored pic.twitter.com/Gt4dDFco01

— ? (@trevvy_n) May 25, 2019

v
Free yourself from abantu bazothini syndrome and start living your life to the fullest. Traumatize the noisemakers with your happiness , this is what I've learnt today from #ZodwaUncensored pic.twitter.com/IEFK5ZvS00

— Malwande udumo_Nxumalo (@Malwande_udumo) May 25, 2019
But guys Zodwa is not ugly she's just real.
She's that version of u when u chilling at home no makeup no weave. u see that version of you you don't want the public to see?
Zodwa is that, unapologetically.
Otherwise, u saw her on that runway ??#ZodwaUncensored #ZodwaWabantu

— Amile ? (@Uplifted_one) May 25, 2019
#ZodwaUncensored I don't think they will be another reality show to beat this in Mzansi ever!!! Never!!! Soooo genuine ✊??

— Thato Rafube (@thatonelson165) May 25, 2019
Zodwa Wabantu low key reminds me of Brenda Fassie. Confident, carefree and straight to the point #ZodwaUncensored pic.twitter.com/i9qyflzusr

— Moses (@Moses_Buju_M) May 25, 2019
This woman has been through a lot, Wabantu please forgive me for judging you once ???#ZodwaUncensored pic.twitter.com/J49Z1la0q3

— PRECIOUS (@PreshMoloi24) May 25, 2019
We all need a friend/ one person in our lives that is genuine as Zodwa is #ZodwaUncensored pic.twitter.com/WUYACT6MTZ

— Ndinani? (@MissNdinani) May 25, 2019
I want to live freely like Zodwa…. From today y'all can fuck off, I am doing me….. #ZodwaUncensored pic.twitter.com/OfuCKLHd3C

— Mulovhedzi Tshedza Prudence (@TshedzaPrudence) May 25, 2019
#ZodwaUncensored this is the best reality show south Africa has been waiting for!!! pic.twitter.com/taroiLQLEL

— Santiago (@sabelo_santiago) May 25, 2019
No wonder she hasnt renovated that house, those people abused her. #ZodwaUncensored pic.twitter.com/jaEX0UAVwf

— Erwin Sbuda ?? (@Retarded_Ape) May 25, 2019
Today Zodwa taught me to live for me. Focus on me and know that nobody's opinion matter but only mine. At the end of the day people will always talk, whether its good or bad? #ZodwaUncensored

— Thoko Joy Rethabile Makhoba (@Yo_retha) May 25, 2019