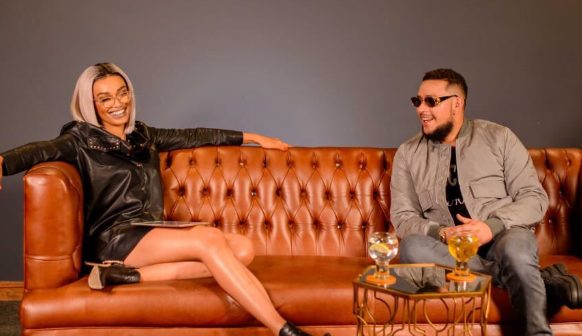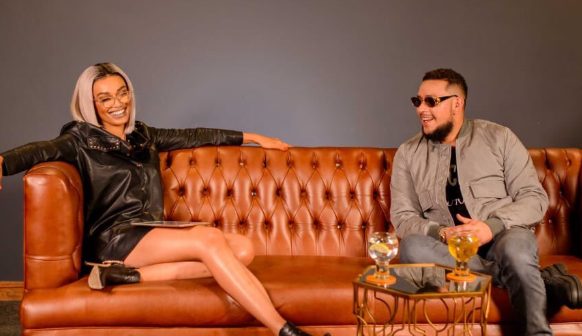 AKA got fans mixed reviews after viewing his interview with Pearl Thusi, the host on the TV show, Behind The Story.
Many followers get glued to their screen in other to hear these stars spill out their heart content on past and trending issues about their life.
Interestingly, some slept off at the mid of the show as AKA was silent about his beef with Cassper Nyovest and his past relationship with Bonang Matheba.
Others said Super Mega is now all matured and grown as he displayed a whole sense of maturity on the show.
However, AKA dished out some sweet moments by appreciating Pearl for having his bae, Zinhle's back as best friend.
AKA's refusal of not spilling the tea got fans on social media like:
Exactly, I mean we need to know "behind the story" and as much as AKA is a musician his biggest story was apparently him cheating with Bonang & non of that was addressed! Ai

— Lesego Maboya (@LesegoMaboya) June 5, 2019
I'm a through and through Aka fan, was so disappointed with @PearlThusi , we really did not stay up for that sugar coating! Aka is known for controversy, u did not give us Aka, u gave us your version of him and your bestie ?#BehindTheStory

— Roxie (@Roxie48556194) June 5, 2019
So basically ppl wanted a full hour abt how AKA failed.. And him being negative abt Cass and Bee. Why y'all refuse to believe that he has grown from that.he gave respect to where its due.. And jabbed where it was needed.#BehindTheStory good morning good ppl

— #Kienan Forbes (@EunicemangiweD1) June 6, 2019
When AKA said ' now I am with someone that i didn't recognize what I have, but now I do and this time I won't mess it up' Chile! I felt it in my spirit #behindthestory pic.twitter.com/xPdnXLzRGc

— IG: themisnono (@Nono_Tlou) June 5, 2019
This interview is soo vague?..AKA outchea dodging questions #BehindTheStory #BehindTheStoryWithAKA

— ?Bree? (@BreeRamudzuli) June 5, 2019
#behindthestory to be honest this interview was boring #BehindTheStoryWithAKA we see what you did right there #bored pic.twitter.com/ZBJqmRtLBT

— chippa (@JamesSelomo) June 5, 2019