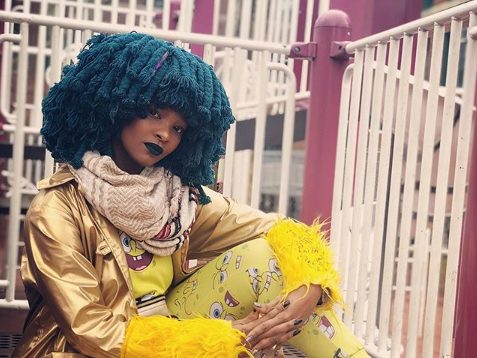 Moonchild Sanelly has been extremely busy on projects for month while still out of SA and she's set to drop a new hit titled, "Where Will This Lead Us To."
In a lengthy form, the singer revealed the song was inspired years back while her daughter was very much young.
Moon further said that the lyrics of the song has to do with the pains she experienced as a single mom.
Read up the full story down here:
"I bring u #wherewillthisleadusto. A song I wrote half of when my daughter was 6days old or so. I was feeling lonely coz I had to nurse the baby and felt the man was being unfair by wanting to be out while I'm stuck being a young mom." She said.
"Second half is for my other ex baby daddy who kicked us out with the babies when they were 5months old.
"STILL STANDING BECAUSE I AM A FORCE AND NO ONE CAN EVER TAKE MY MAGIC AND HUSTLERS MIND AND SPIRIT FROM ME NO MATTER WHAT THEY THROW AT ME
I think it's safe to say that this song right her is a part of my hidden diary coz music helps heal
If you've had a bad experience or are a single mom…DONT WORRY
This too shall pass
Tears dry
So here is a piece of my heart and pain shared
Welcome to Moonchild Sanelly
I hope u find healing and strength in knowing
YOU ARE NOT ALONE AND YOU ARE STRONG ENOUGH TO SUCCEED NO MATTER THE ADVERSITIES." Moon added.
The song is said to be released on the 12th of July.
Check out the teaser of the song here: