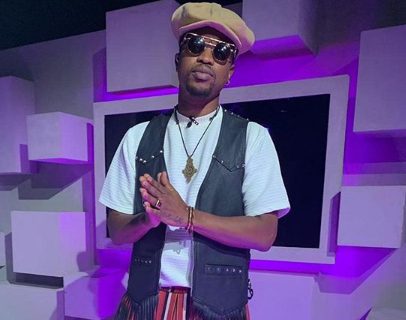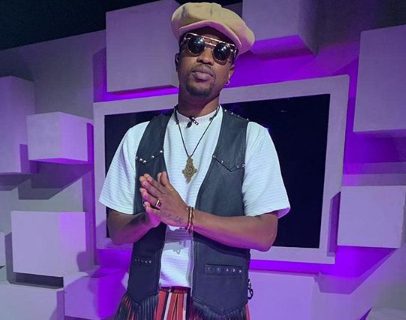 Scoop Makhathini opens up on his thoughts on Emtee's present situation with his record label, Ambitiouz label.
Speaking with a panel that consists of Vigi, Miss Cosmo and DJ Speedsta on POPcast, Scoop ignited a discussion about the rapper and it's turned out controversial.
Weeks back, Reason sought help for Emtee on social media but Scoop says No! he deserves the troubles being experienced as he consulted no one before signing with the label.
"Were we there when he signed his contract?" Scoop asked.
"I have reached out to these dudes personally and on the phone. I have talked to them. Even now while Emtee is going through this, I called him and told him my nig** kanje, kanje, kanje…" he added.
He also said that perhaps it was also karma coming back for Emtee, for how he treated people when he was on top, especially A-Reece, who was part of the initial group of artists to leave the stable.
Meanwhile, Scoop shared a shot clip of the popcast on Instagram, captioned as:
"I HAD TO SAY MY PIECE.THE WHOLE GAME CANNOT TAKE THE L FOR SOMEONE'S SINGLE HANDED DOING.HOWEVER,THAT DOES NOT MEAN WE CAN'T HELP,IF OUR HELP IS WANTED OR NEEDED AND ASKED FOR.I AM A FATHER,DUMBING DOWN MY SON'S WRONG BEHAVIOR WILL NOT HELP HIM GROW.NEW EP OF POPCAST IS UP."
Busiswa came for him on IG, disclosing she's not a league to his thought expressed about Emtee.
"I have to disagree with you on this one Scoop. And would love to engage on it at some point, even ingormally. It actually IS the game. It's genuinely designed for artists to lose. Some artists take their L and soar higher. Some take it and sink. But those contracts are not designed for wealth creation, ownership or even success. Just fame. Stupid, penniless fame That's all I'll say," she said.
Watch the full popcast here: