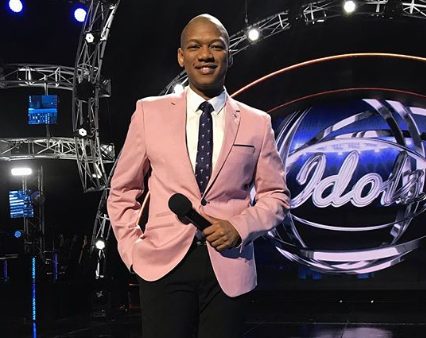 Multi-talented artist, Proverb is taken time to reflect on his past 10 years hosting Idols SA.
In few words put down on social media, he descibed the hosting gig to be the best do far in his career.
The star has dabbled in all sorts of gig; as a radio presenter, Voice over artist, Idols host and even a rapper.
The radio presenter officially dropped his debut album in 2004.
Proverb scooped snaps of his 10 years Idols host duties on social media, captioned as:
"Grateful to be celebrating 10 years as host of @IdolsSA – Best gig of my career without a shadow of doubt and I'm truly humbled by all the support."
Grateful to be celebrating 10 years as host of @IdolsSA – Best gig of my career without a shadow of doubt and I'm truly humbled by all the support. #IdolsSA pic.twitter.com/SxBDHSgO6i

— ProVerb (@ProVerbMusic) July 7, 2019