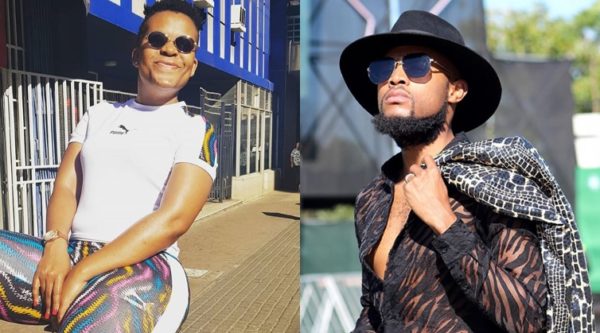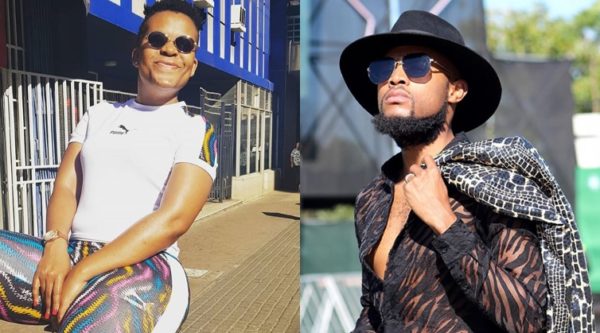 Zodwa Wabantu has being called out on social media by the gay community and Actor, Mohale Motaung who officially voiced out against her.
Hashtag "Zodwa cancelled" trends on Twitter and this is as a result of her comments on the gay community.
Among the things Zodwa said was the remark that at the end of the day, gay men can wear as much make-up as they want, they still don't have lady parts.
She also said: "We accommodate you guys because you wear make-up and when we (women) talk about men you always there echoing the stories."
In case you don't know why "Save Zodwa Wabantu's Show" and #ZodwaCancelled are trending,here's the reason.The gay community is fake angry… pic.twitter.com/MHcey7vS3T

— Sundowns Fanatic ? (@Madumetja_SoLo) July 9, 2019
Mohale reacts to her comments in a tweet saying:
"I will defend queer people anyday, EVERYDAY. We can't be made to feel like we don't exist and we're being made a favor to exist? Nah! Come at me!!!"
Twitter is however divided over the issue; while some supported Mohale, others saw his fight as a waste of time.
Check out reactions:
#ZodwaCancelled
That msunary can go find her baby daddy and stop spreading nonsense about Gay people, being gay doesn't means all Gay man wanna have pussy. General knowledge us poor in SA pic.twitter.com/nCW01l9FNi

— Natasha Van De SlayQueen (@khoasa) July 9, 2019
I urge all prominent figures who are and support the LGBTQ Community to stand against @Zodwa_Wabantu 's disrespect!!! And condemn the hate she's spreading! @somizi @mohale_motaung @moshendiki @PheloBala

— lindah_majola (@LindahMajola) July 9, 2019
Im gay and im not offended by Zodwa…I mean just look at her guys…..Look at how she makes her money.. Look at her lifestyle…Do you think I can be offended by someone like Zodwa????????????Nonsense pic.twitter.com/Cxz2bI1MG2

— ĐØŃŅÝ??????️‍? (@DonnyDaniels6) July 7, 2019
Stop stressing wena Mohale they people saying negative things ka Zodwa they have nothing they cant even use their lazy minds on how to make money rather than 8-5 job. Zodwa u r a clever gul u know how to build yo life. #yekelani u maZ

— Pukza (@mapulemb) July 8, 2019
#ZodwaCancelled there's absolutely nothing wrong with what Zodwa said, labantu bathanda too much attention!!

— nokwanda (@kwanda47) July 9, 2019
Zodwa and yourself are not far different, you made fame and money through bitching

— College (@COLLENSIKHAKHA1) July 9, 2019