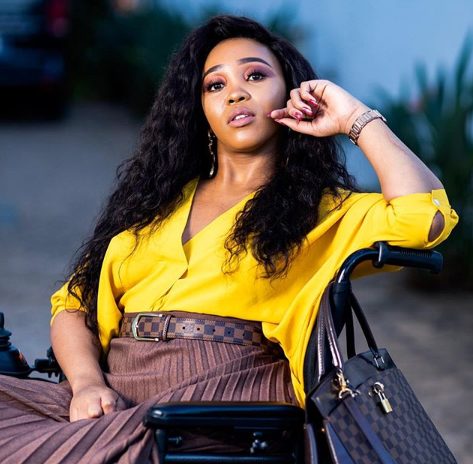 Fitness bunnie Sbahle Mpisane is an inspiration to many South Africans after sharing a video of herself walking the first time after becoming a victim of a fatal accident.
The star revealed 2 days ago that it's almost a year since the accident and she's supported her movement with a wheel chair due to her leg injury.
However, Sbahle shows that she's strong willed, as she's been working so hard with her trainer on her injured leg.
The star revealed that her mom watched her take her first steps and she's shared a video of herslef walking, captioned with encouraging words.
"Your body can withstand almost anything. It's your mind that needs the convincing," Sbahle said.
"For the past couple of months, without much success, I've been attempting to at least take 1 step.
Yesterday my mum managed to make me take 3 steps, and it took a whole hour. I cannot describe how mentally challenging it was!
Today Zain encouraged me to try take a walk without focusing on the pain I'm facing?. For some miraculous reason, calling my bodyguard to come take a video of me, made me mentally ready to walk and record this milestone," she added.