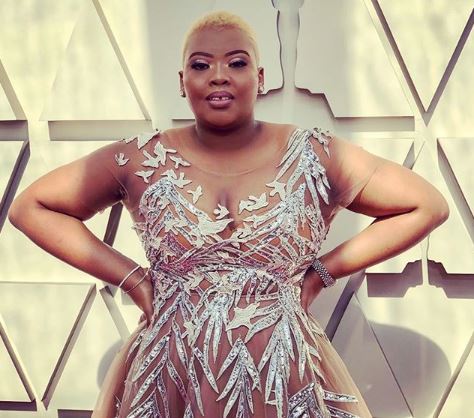 Anele Mdoda finally ends war with Phat Joe as she revealed that he has called to apologize.
Anele was announced few days ago to be a judge at the 2019 Miss SA pageant and Phat Joe took to air, saying she doesn't deserve it.
"Anele Mdoda's appointment as Miss SA 2019 judge panel is affirmative action, just to balance the equation, she knows she doesn't deserve the position, how is she gonna justify her judgement," he said.
Anele didn't take it lightly as she dragged him seriously via series of tweet, and within a twinkle of an eye, it was viral on social media.
However, Anele has taken to Twitter to inform South Africans that Phat called to apologize and he's forgiven already.
"Just took a call from Phat Joe. He apologized. I accept his apology. Naturally he thought he was joking and it didn't land well on me. I appreciate the fact that he did not want to dictate how I reacted in my defense to what he believed was said in jest. We live. We err. We heal," she tweeted.
Just took a call from Phat Joe. He apologized. I accept his apology. Naturally he thought he was joking and it didn't land well on me. I appreciate the fact that he did not want to dictate how I reacted in my defense to what he believed was said in jest. We live. We err. We heal.

— Anele Mdoda (@Anele) August 7, 2019
What today showed was he has fans and I have fans hence the trending thing. Glad we could entertain you even at both our expense. Suppose that's what we signed up for.

— Anele Mdoda (@Anele) August 7, 2019
Let's not make this about me and Joe but about the 16 girls baring their souls ? I am done on this 🙂

— Anele Mdoda (@Anele) August 7, 2019