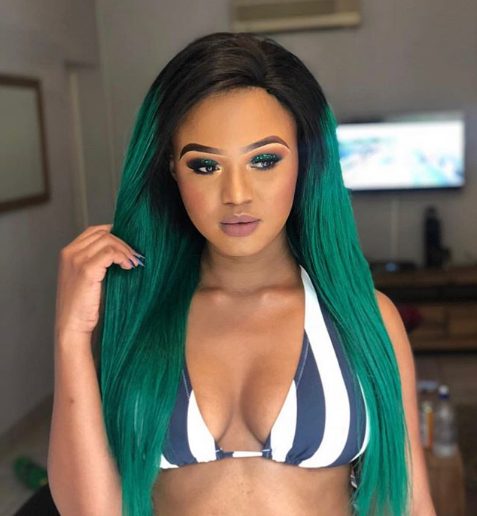 Babes Wodumo has gotten fans in a confused state with words tweeted and also shared on Instagram.
On the gqom singer's Twitter account, is seen that she's left the abusive relationship she's into and finally free from the "monster".


Many fans doubted the tweet as it was aired weeks back that the account has being hacked. While, some believed as the hackers revealed some weeks ago that the account has being returned to Babes and they further apologized to everyone they might have hurt.
Babes is in a romantic relationship with Mampintsha and she's reportedly experienced violence but she's chosen to stick with him
However, her tweet on moving on got fans questioning if her account is really hacked?
Babes is yet to give out any other words regards the tweet but fans dished out their different thoughts.
we don't care….we minding our own business now sisi???? pic.twitter.com/4RphuN8tpd

— Deja Vu♥ (@DMN4ever) September 15, 2019
Bathong wena you get hacked every now and then or you use computers from Internet cafe and don't logout when you're done?

— Masentle Monaheng? (@masentle_mo) September 15, 2019
Please not again babes. Please tell us that your account is hacked again please pic.twitter.com/UKzS4XH3ir

— rodney mxolisi (@rodneyMnkosi) September 15, 2019
Sester we've been mourning. Fighting drug dealers and Xenophobia and all types of ill shit. We've reached the drinking water stage on this o e

— Habana_B (@Ultimate_Critiq) September 15, 2019
You are now abusing us with this endless information about your personal life. pic.twitter.com/qY1ZlGR7Vg

— Cebsile Dlamini (@Cebsdlamin) September 15, 2019
I was about to say that ?????

— TerryLuth (@TerrenceLuthul4) September 15, 2019