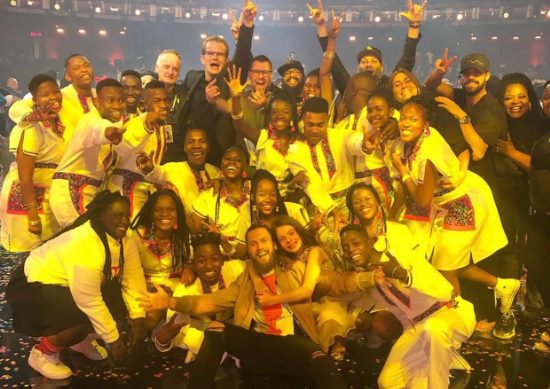 Ndlovu Youth Choir are finally back home after weeks of dishing out magical performances at the American's Got Talent competition.
Despite not wining nor been part of the top 5, they got to the finals and were still much appreciated.
Taking to social media, the choir revealed they were humbled by the surprise and warm welcome upon their arrival in Johannesburg, especially from families and friends.
"This was the best surprise ever! Seeing our families and friends come all the way from Limpopo made us feel so special. It's good to be home!"
We gave our Superstars a warm welcome at O. R International Airport. What an overwhelming feeling! Thank you for representing us and flying the SA flag high! ?❤️?? #heroes #ambassadors pic.twitter.com/lVfZCh5FnH

— Ndlovu Care Group (@ndlovucaregroup) September 20, 2019
We're home!!! ???????? What an amazing welcome, we are truly humbled! ❤️??❤️??❤️?? #AGT #Home Thank you @EmperorsPalace pic.twitter.com/cORAcHTaHa

— Ndlovu Youth Choir (@ChoirAfrica) September 20, 2019