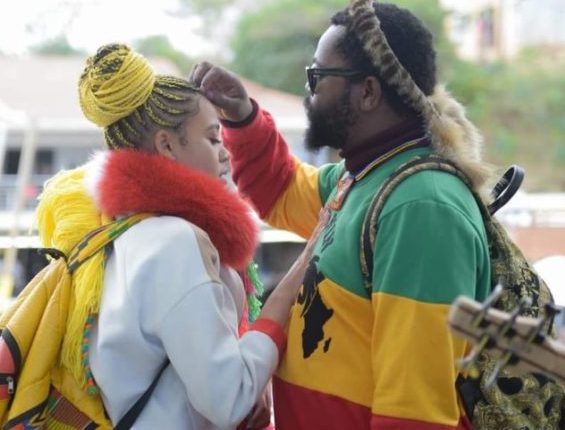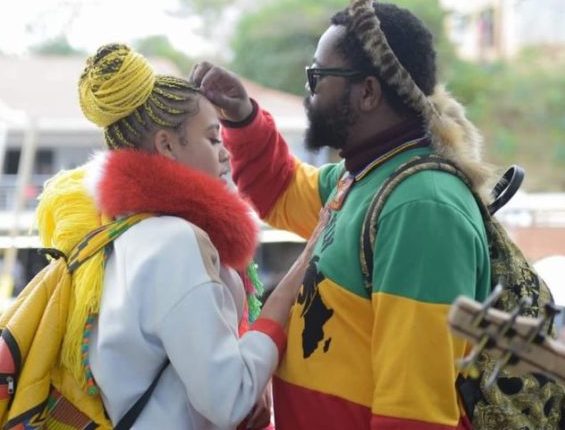 Sjava has once again got his name on the streets of Twitter after sending a message to Sho Madjozi with emphasis on how special she is.
Few months ago, the rumors of both singers being in-love went viral due to a photo of the two touching themselves in a mushy way.
But, Sho slammed the rumors back then, explaining the situation.
"I know the picture that had people thinking we are dating. I had some glitter on my head and Sjava was helping to remove it. But some photographer captured that moment," she said.
On Tuesday, which is Heritage day celebration, Sjava shared a photo of himself and Sho together and penned down a message to her, which sparked romance rumors between them.
"Happy heritage day to this special soul @ShoMadjozi one of the most influential and intelligent young leaders i know I learn something from you every time i am in your presence kakhulu the importance of celebrating our culture and whole lot of other things you Special to me, he said."
In response, Sho appreciated the message and further revealed that it made her day.
?? Aww this made my day I love this picture. ?? Happy Shaka/heritage day nkabi yami. Wa ni hlohlotela, I learn so much from you. https://t.co/1C2Hu8NZ4c

— #LimpopoChampionsLeague (@ShoMadjozi) September 24, 2019
Fans reaction be like:
Issa relationship no doubt ??

— Mel (@melb1billie) September 24, 2019
I really thought that "I love this picture" was I love you, nibangani labanjan labangatsandzan kants, ?????

— JCole#1Stan? (@ThinMa8) September 25, 2019
A lot is hidden under that "Nkabi yami"??‍♂️

— #ZuluManWithSomePower (@MagubaneKhaya) September 25, 2019
Lol as for ???

— ?Ohemaa? (@ines_daisy) September 25, 2019
Its in the best interest of our countries economy that u guys date so do the right thing @Sjava_atm #CountryDuty

— Sydney Nxumalo (@Syd_Aka_Rasta) September 25, 2019
Just make things official already pic.twitter.com/CSDKnaQy8S

— Son of the streets. (@Astro_PTA) September 24, 2019