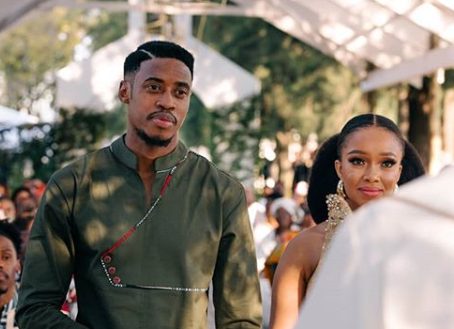 Solo revealed in a recent interview that he is exhausted after his album drop and wedding ceremony.
Solo and Dineo tied the knot two weeks ago at Embassy Hill in Constantia Valley, Cape Town, in a beautiful ceremony attended by close friends and family.
It followed a traditional wedding earlier this year and filming of their wedding special, Kwakhule Kwethu, for 1Magic.
"(I'm) tired. If I am keeping it one hundred, I am tired," he revealed.
"It is not rest time, definitely. It is just signing your head up to be, like, 'no, don't crash now, now is not the time'. In fact, we might just need to switch gears now," Solo said while speaking to Metro FM's DJ Speedsta and LootLove recently.