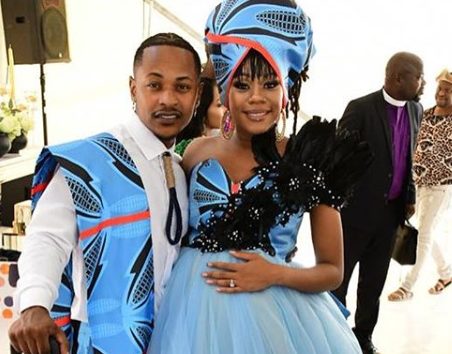 Priddy Ugly celebrates wife, Bontle Modiselle's on her birthday with a heart-melting message.
The rapper shared her photo on social media and described how she's made love more beautiful compared to how dark love is being described by other people.
"It's my beautiful wife's birthday. There's far too much I could say that a single caption could express," he began
"People always said being in a relationship is hard, pregnancy is difficult, being married at a young age is impractical, finding love in this era is impossible, but it's safe to say that this is all untrue. The trick is to choose your best friend as a life partner, someone who helps carry your load, someone to share a smile with in darker times, because problem solving is easier when two like-minds come together to find solutions & love is indestructible when the foundation & bonding of the hearts is real & solid."
"I've never witnessed anybody carry life so gracefully. Happy Birthday Queen Moloi @bontle.modiselle – I Love You," Priddy said.