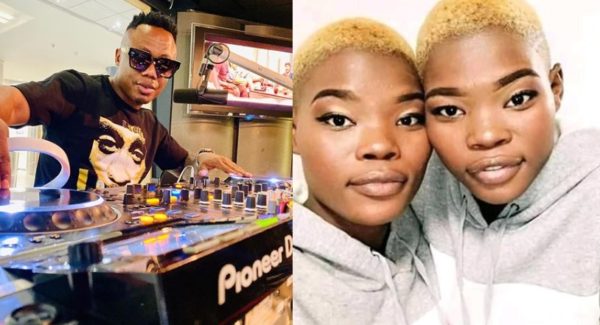 DJ Tira is making moves with new talents in the industry and the latest of the new talents are the Qwabe twins, Viggy and Virginia.
The DJ shares snaps of the former Idols SA contestants on Instagram and captioned the post saying: "Rolling with Qwabe Twinz."
Speaking with TshishaLIVE on working with the twins, Tira said:
"We just want to make music. We are busy talking about how we [are] going to do the tracks. And once they can come to the studio, hopefully in the next two to three weeks, we might have some new music."
Talking about signing them into Afrotainment record label, he added:
"It depends, the person who holds the key to anything along those lines is their father who I really find as a good guy. We had a good meeting yesterday and judging from the conversation we had yesterday I realised he's very focused. I'm hoping only good will come in the things we plan to do together."
The twins are to feature on his upcoming music video for the song, Woza Mshanami.
"The twins won't be singing or dancing, they will just be in the video," he said.