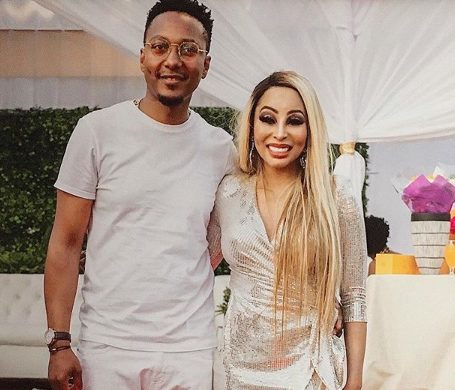 Businessman Lerole Tebogo might tie the knot with actress, Khnayi Mbau soon as he drops clue on social media.
The two have been together for years sharing lovey dovey moments together.
They were rumored to have split, after Khanyi stopped sharing snaps and videos of Lerole.
However, snaps of them together flood Lerole's page of recent with mushy captions, but Khanyi seem to be more secret with ther relationship on social media.
A recent caption on Lerole's IG post got eyes popping with hearts expecting a wedding bell jingle.
"You have surpassed every test to become Mrs Lerole," the businessman said.
Check out snaps and beautiful captions below: