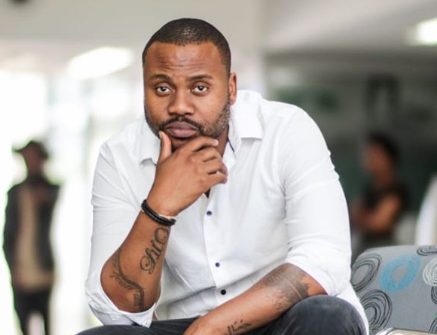 SA rapper, Reason celebrates his daughters, Hip and Hop's birthday with a lengthy note shared on social media.
The star reveals his feelings before their birth and even after.
"This time last year, I woke up at 5am, I prayed, got back into bed and started counting the hours. It was d-day. And I'll admit, I wasn't ready. I wasn't ready to have kids again, I wasn't ready to start a new family, and I sure as hell wasn't ready to take time off my life give you yours. However, With all that fear and nervousness around… I also couldn't deny the fact that I was excited!!! I was fucken ecstatic!!! I was having twins. With the woman of my life. And She had just done her full term. Our families were behind us, Especially their older sis and bro who made sure they were there when they arrived," he said.
"1 year later and I can guarantee you that we still ain't ready for everything you introduce us to everyday. But one thing for sure… we're still excited and happy to explore the future with you. You are love, you are joy, you are happiness and you are God. I love you."