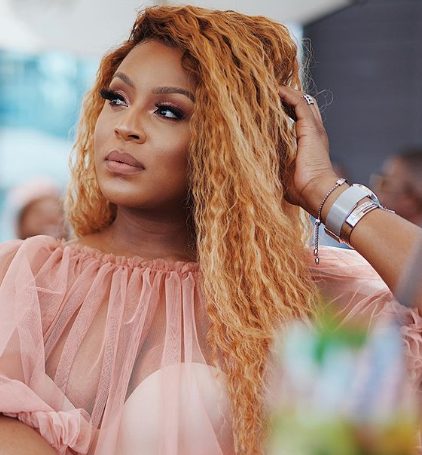 SA actress, Jessica Nkosi reveals that her greatest blessing is being a mother to her little girl.
In 2018, the star and TK Dlamini announced the birth of their child, but they try as much as possible to keep her off the spotlight.
On Wednesday, Jessica said she cancels lunch plans just to be with her girl.
She's over the moon with the motherhood phase.
"My greatest blessing is being a mom to this beautiful little girl… I'm always so excited to go home everyday… I struggle to even contain my joy at the thought of seeing her. How many of you moms cancel lunch plans just to sit at home and look at your little ones? Lol," she said.