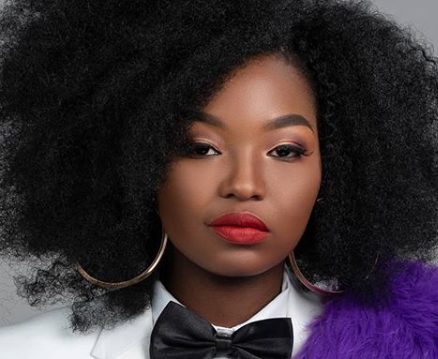 On Monday, it was announced on Rethabile Khumalo's Instagram page that she was involved in a car accident and her fans were urged to pray for her.
"Dear fans of Rethabile.. Rethabile was involved in a car accident and is not well but she will be okay in time thank you….so much please put her in your prayers."
The Umilio vocalist's mother, Winnie Kumalo also tweeted about the accident, revealing that Rethabile is badly hurt.
"Hi, friends. I would like to inform you that Rethabile was in a car accident and she is badly hurt. Your prayers will be highly appreciated," Winnie said on her Twitter account.
Speaking to TshishaLIVE on Monday afternoon, Rethabile said:
"I will be fine. I don't want to go into details of the accident as it traumatized me. I luckily wasn't badly injured. I suffered some bruises on my face that might leave scarring but I will be fine. Please let my fans know that I will be fine. I am out of hospital," she said.