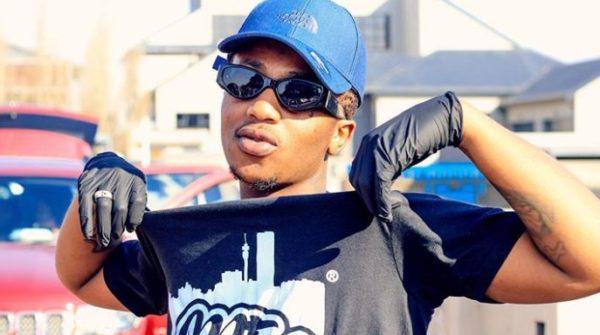 Are you bothered on why your fave, Emtee isn't doing giveaways? Here is the answer.
The rapper revealed that when it comes to giving away airtime or money to fans, he isn't capable.
Emtee said he isn't celebrity enough and he's yet to receive what's being owed him.
Speaking of what is being owed him, we believe he is talking about his royalties with former record label, Ambitiouz Entertainment.
"Kunzima Phela when it comes to being a celebrity I fail dismally. I still don't have what's owed to me. otherwise ke bula soup kitchen, give away and donations. I pray n hope I get the chance to give back one day. I have homeless friends I wish I could help them," the Trap king replied.
Kunzima Phela when it comes to being a celebrity I fail dismally. I still don't have what's owed to me. otherwise ke bula soup kitchen, give away and donations. I pray n hope I get the chance to give back one day. I have homeless friends I wish I could help them https://t.co/F7kAieUAiQ

— JOHUSTLEBURG (@emteethehustla_) June 9, 2020