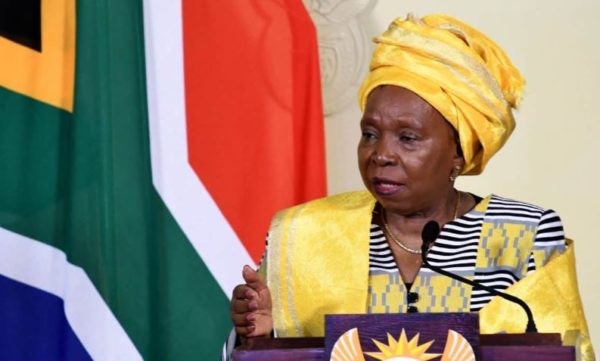 Cooperative Governance and Traditional Affairs Minister Nkosazana Dlamini-Zuma has been asked to reveal how the Covid-19 relief fund set aside for municipalities was administered and spent.
With the amount of corrupt activities being linked to the multi-billion rand aid project, the COGTA minister is now under pressure to report these financial details to Parliament.
In a statement issued on 6 July, the DA said Dlamini-Zuma must account to Parliament over the Covid-19 relief spending by municipalities.
Minister of Cooperative Governance and Traditional Affairs, Haniff Hoosen, a member of the parliament for the DA, wants Dlamini-Zuma to take accountability, specifically for what is happening in municipalities.
He said the Chris Hani District Municipality, the OR Tambo District Municipality, and the Ngaka Modiri Molema District Municipality are all guilty of going on 'looting sprees' with their share of the relief funds. Hoosen warns that some officials will treat the handouts as a 'free-for-all buffet'.