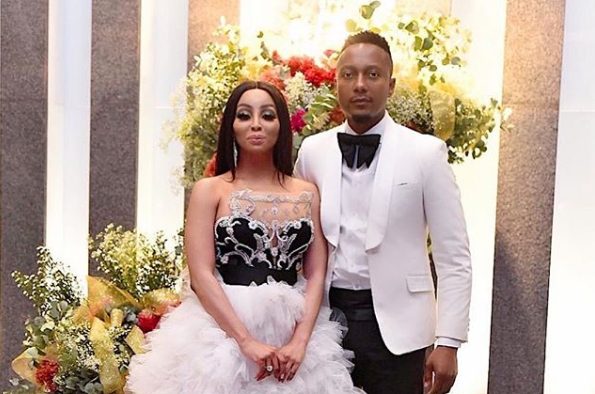 Khanyi Mbau announces split with lover, Tebogo Lerole after many years of serving love goals.
The duo are one of mzansi's fave lovers, and just when we thought there is a wedding to plan, they broke up.
Taking to Instagram, the multi-talented star shared a photo of herself with Tebogo and explained why they broke up.
"Guys we have been here before, certainly words I have uttered before.. Our second attempt grew us even further apart. A decade of dating someone comes with great joy and immense difficulty, that fighting to stay together is sometimes not enough. Some paths are meant to cross and certain season to pass. Tebogo Edward billion has chosen to take a different path and have chosen to respect it and let him soar into greatness. And by this we are no longer an item," Khanyi said.
The singer has taken down every posts of Tebogo on her Instagram page, but he still has hers'. And this drew out attention to where Tebogo made known his plans of getting married to her.
"You have surpassed every test to become Mrs Lerole," he said.
Fans and other celebrities are heartbroken by the news.
View this post on Instagram
View this post on Instagram