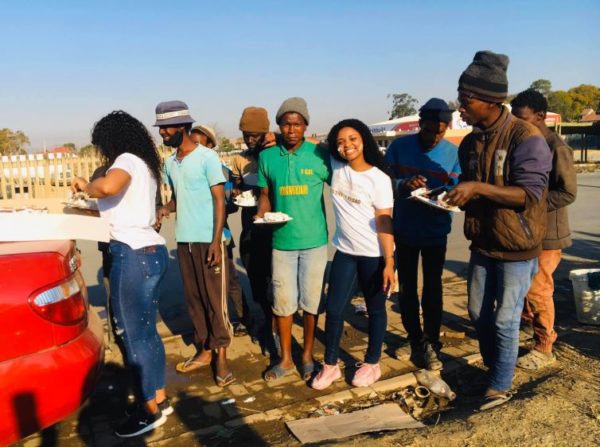 A 24-year-old lady identified as Amlulamele UYehova Mzukulu Balu-Mbabala has graciously spent her time sharing her birthday cake with those in need.
In the clip, the lady who took to the street to celebrate her birthday was seen jubilating with her friends while sharing her cake with a group of hungry strangers.
Indeed, It takes a good heart to do good, there is no doubt that the gesture brightened their day in this time of worries about the coronavirus.
The news of her good deed started trending following her inspirational social media post and she was showered with birthday messages.
Here are some comments: