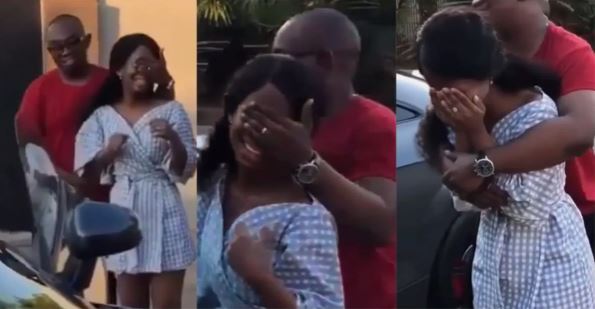 There is truth in the narrative that some people will climb the tallest mountains across the world to make their partner the happiest person on earth.
In a moment that erupts a catharsis of emotions, a lady was brought to tears when her man surprised her with an expensive car gift.
The first scene of the visual showed the lady's eyes was covered, while her partner leads her to his huge surprise for her.
At a time when many are continuously under stress as one of the world's deadliest pandemics plagues countries around the world, this lady needed the love and true care from her sweet man.
Overwhelmed by the gift, she broke down in uncontrollable tears amid smiles and laughter.
Love is beautiful when you find the right person!
Watch the video below: