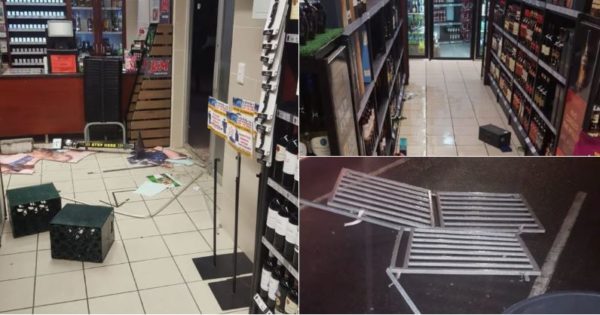 A bottle store in Cape Town has been hit by thieves attempting to stock up despite a total ban on alcohol in the country.
In a statement issued by the Bothasig SA Police Service, it was confirmed that a liquor store was burgled in the early hours of Tuesday morning:
"Preliminary reports indicate that the owner of a liquor outlet located at Village Centre, in Vryburger Drive, Bothasig, was alerted to the activation of an alarm system by a security company on the premises.
"On arrival he discovered that the security gates in front of the store had been forcibly removed and a window next to the door was broken. A substantial quantity of high-end liquor bottles had been stolen, leaving behind bottles of brandy and wines."
Western Cape police said they are investigating the theft case at the Village Centre in Vryburger Avenue.
This incident took place just hours after President Cyril Ramaphosa made the announcement that alcohol sales would come to an immediate end on Sunday, July 12, 2020.