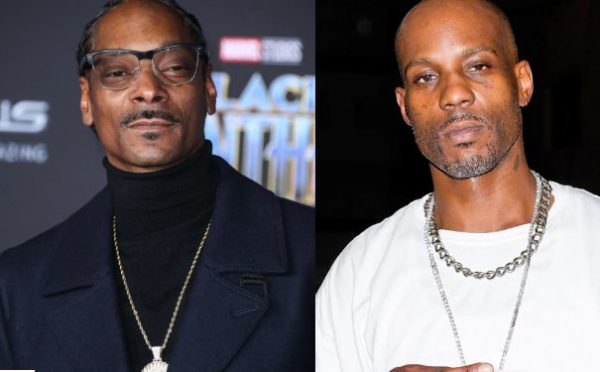 American rap legends, Snoop Dogg and DMX will face off each other next Wednesday, July 22 at the next Verzuz battle
Snoop's catalogue consists of classic hits such as Who Am I, Gin and Juice and Nuthing But A G'Thang.
DMX will revisit hits like Ruff Ryders' Anthem and X Gon' Give It to Ya.
The battle of the dogs ‼️‼️‼️ @DMX vs @SnoopDogg 🔥 Wednesday, July 22nd on #VERZUZ

Watch on our IG or @AppleMusic in HD. Drinks by @Ciroc. pic.twitter.com/lrL8VqHkxE

— Verzuz (@verzuzonline) July 15, 2020
However, Snoop trends on mzansi Twitter over the hip hop hit battle.
DMX a legend but snoop bouta get an easy win

— Cozz (@cody_macc) July 15, 2020
Type in DMX in google these are 20 songs all hits and he got feature verses I know Uncle Snoop a legend but put some respect on X he not getting washed at all pic.twitter.com/GWQYcvrYD1

— Sir Freezy! (@MikeFree_) July 15, 2020
Wait yall think DMX got more hits than Snoop? pic.twitter.com/O6D5rTSoGG

— Paris Price (@realparisprice) July 15, 2020
Snoop's catalog spans almost 30 years. 3 decades of consistently dropping music, catching hits every few years. DMX's window is much shorter. X had a 2-3 year run better than almost anyone in history, but Snoop's bench is just too deep.

— Andrew Barber (@fakeshoredrive) July 15, 2020