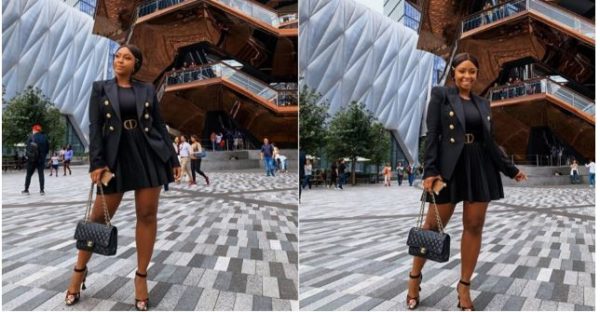 Boity Thulo's toe has been stepped on as a troll came for her recently.
The celebrity is known to always stay on her lane and mind her business but this time around, she could not overlook it as she gives an epic response to a troll.
Boity Thulo trended on social media after she posted a beautiful selfie and many complimented her on the gorgeous picture.
However, no matter how perfect you seem you are, there would definitely be someone who would find fault in you.
This is the case of someone who decide to pass a negative comment.
The twitter user said that Boity looked too old for her age.
The tweet, which has now been deleted, read: "You look way older than me but you are my age. How is this even possible?"
Boity could not let this slip away as she made the hater know her place.
She posted a picture of the troll and said: "This you?".
The embarrassed bully quickly deleted the tweet but the social media streets had already seen it.
zinzi_dlomo said: "Even the sebete (liver) for her to say such openly like that is shocking."
CritiqueMike said: "This is the content we all want."
sabstopy said: "Uzokhasa ntombazane (you will crawl, girl) if you're not careful shem!! @Boity is not that girl, she will fetch you."
Zinhle_5lamini said: "Mlume wena Boity, she doesn't even have eyebrows."
ItsBi_NotBee said: "Eish… This is a sticky kind of situation manje!"