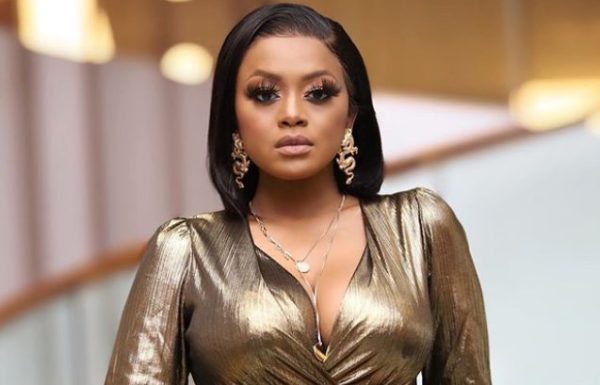 Lerato Kganyago got a big surprise on her birthday as she was given an engagement ring yesterday.
The media personality got the best present a lady could ask for yesterday which is the first step into a very beautiful journey.
However, she is officially a taken woman, again!
While the moment was breathtaking, it changed quickly when peeps realised she was getting proposed to by her shady ex-husband Thami Ndlala.
Meanwhile, Lerato did not see all this coming as her bae made it a surprise to her.
Mr Right covered her home in balloons and flowers, turning it into a real-life fairytale.
Coming down the stairs and walking into this, we can only imagine what was going through Lerato's mind.
Lerato caught the whole moment on film, even the part where she first laid her eyes on a message that said: "Will You Marry Me Again."
"While I was in my bedroom doing my radio show!!! This was happening downstairs and I had NO CLUE! Thank you @mabutlainno Thank YOU ALL for the birthday wishes 🎁🎉🎊🎂".
The people of Mzansi were not happy to see the surname "Ndlala" written on the note given to Lerato as they feel she might be back with her shady ex-husband.
Social media users took to their handle to express how they feel towards the engagement as they think there is something if the Lerato is back to him.
Some said if Lerato is getting back with Thami then they really don't know why they defended her in the first place.
Read tweets below: