One dead, another critical after N2 truck accident near Tongaat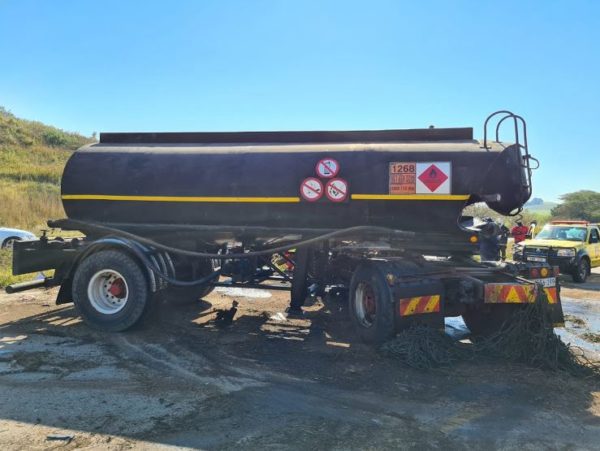 One person has been confirmed dead after a serious truck accident in N2, north of Durban, on Thursday.
The other person badly affected by the truck accident is currently in the hospital receiving treatment as his case is said to be critical.
The N2 Southbound road towards Tongaat has been closed due to the serious truck accident. Rescue team immediately arrived at the scene of the accident.
IPSS Medical Rescue's Paul Herbst said the collision took place just before the Tongaat off-ramp on the southbound lane.
"The N2 southbound is closed. Unfortunately, one of the patients has succumbed to his injuries."
Two others were injured in the crash, one of whom is in a critical condition and is being airlifted to hospital. The other patient sustained minor injuries.
The victims are yet to be identified.
The pictures below were taken from the scene of the accident.