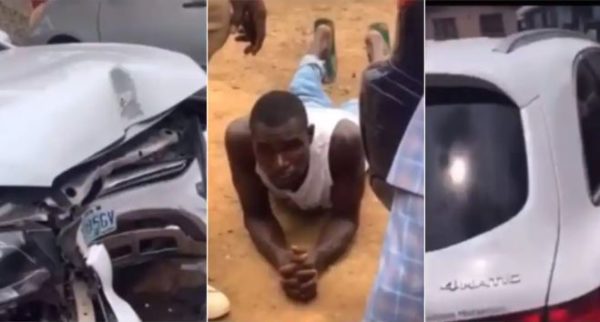 Car Wash man lands in trouble after using client's Mercedes-Benz GLC to buy food but ends up crashing it in an accident.
The video of the man begging the owner of the cash has gone viral on social media, and it's garnered lots of reactions.
"A car wash guy drove his client's car to buy eba and ewedu but he got more than what he bargained for. He damaged the car beyond repair and could be seen prostrating and begging the owner for forgiveness," video of the incident was captioned.
View this post on Instagram