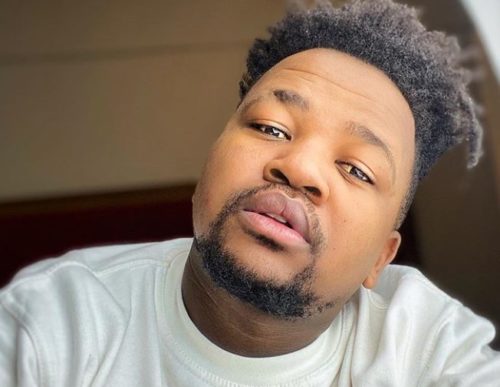 SA music artist Mazara experienced racist attack on another level while playing game online.
The star detailed his experience on Twitter with evidence of how he was being attacked.
"Wow! Ok, it's been a while since I've experienced THIS level of racism on @PlayStationUK. @DestinyTheGame saved my life in 2017. Unprovoked racist attacks like these make it hard to keep enjoying this gem the way @Bungie intended," he said.
Mazara narrated the abuse experienced to the gamer.
"One of your boys called me a c**t when I suggested a stray (sic). The other tried to insult me, and stopped short of calling me a n**ger. The other told him to stop being a p**sy and just say n**ger."
"After that it was a free-for-all with some calling me dumb and Ebola infested, while others said I shouldn't use up all my rights so soon because I didn't have them 70 years ago, when my parents were still picking cotton," he said, adding that he lost his cool and "threw a few yo-mamas".
It's crazy how some people will be more upset that they're "labeled" a racist, than they are about their friends hurling racist insults IN THEIR PRESENCE.#WhiteFragility pic.twitter.com/UShRgvYdZY

— MarazA of AFRICA (@Marazamc) July 22, 2020
The fact that we even have thoughts like these is depressing! And if we actually DO start that black alternative, that will be deemed racist. To be fair, fundamentally, it would be. Just can't win. https://t.co/U0ytWPqBJA

— MarazA of AFRICA (@Marazamc) July 23, 2020
This isn't the first time Mazara had similar experience. He has a pinned tweet where he disclosed how he was racially profiled by his white friend.
Today, I was racially profiled by my white friend (Please DONT say sorry. I wasn't hurt. I performed an experiment).
When I asked how he's been during lockdown, it took him 4 sentences to get to "[they've] had the country for 22 (sic) years, what have [they] done?".

— MarazA of AFRICA (@Marazamc) June 8, 2020