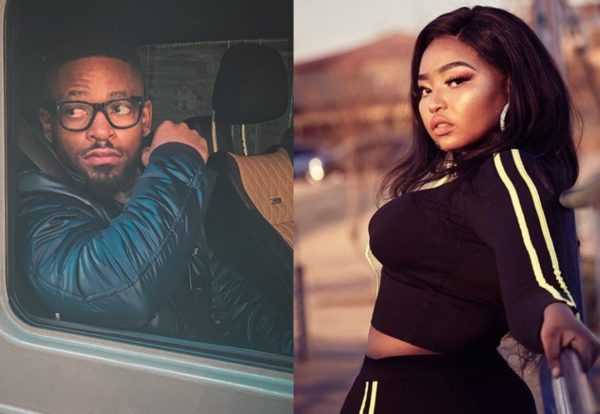 Rethabile Khumalo has decided to come out to clear all issues concerning his collaboration with Prince Kaybee.
However, the collaboration did not turn out well as a lot of people decided to accuse Rethabile of stealing the track.
It all started when DJ Trumpet claims the song was his and that Kaybee and Rethabile stole it.
The music industry can get a little nasty from time to time.
With so many artists out there, the competition is strong and can get dirty.
Rethabile's track Isivunguvungu was recorded for Kaybee's upcoming album but quickly hit a halt as a result of the accusations that she stole the track from someone else.
However, Rethabile felt the need to set the record straight and tell her side of the story.
Fans were buzzing over the track and couldn't wait for the full thing to drop, but it was DJ Trumpet who got a sour taste in his mouth over it.
Rethabile admitted that she had recorded vocals with DJ Trumpet's beat a while back but that nothing came of the track, hence why she went to Kaybee to make it happen.
"The thing is as an artist you work on music over a long period of time and sometimes it doesn't work out with a certain producer or vocalist. That is kind of what happened here, myself and that producer (Trumpet) came together to work on a song. He had his beats and I came with the lyrics and the vocals but then it didn't work out."
"So he took his beats to work with someone and I didn't have a problem … because they belong to him. But now that I have grown as an artist and I'm working with big brands such as Prince Kaybee, he's trying to drag my name."
Rethabile is not about to let DJ Trumpet dull her sparkle.
She promises that the track will go on and that her and Kaybee plan on dropping it real soon.
"The good news is that Kaybee and I, we're good now, and the song is still on track for release." 
The end😊 pic.twitter.com/py2R8JqUJw

— K A B I L L I O N (@PrinceKaybee_SA) July 27, 2020