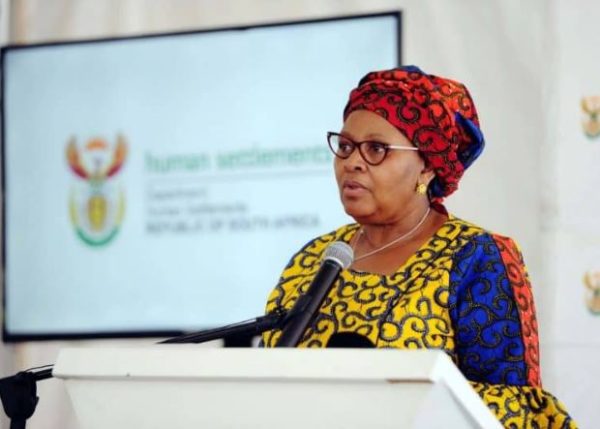 South Africa's defence ministry has revealed that some fraudsters are using department of defence letterheads and Nosiviwe Mapisa-Nqakula's name to request a "tender" for 45,000 face masks.
Department of defence spokesperson Siphiwe Dlamini said opportunistic scammers have tried making use of "unsuspecting business community members to tender for a contract" for personal protective equipment.
He expressed his disappointment as the fraudsters went to the extent of using Mapisa-Nqakula's name as an "attempt to steal from government" and an "indication of how desperate fraudsters have become in their attempts to steal from the people of South Africa".
"These fraudsters have gone beyond using not only department letterheads but are now using the name of the minister of defence and military veterans Mapisa-Nqakula," said Dlamini.
He said the ministry is against fraudulent activities and condemns this act.
"The ministry takes a very dim view of such behaviour and would like to state that the minister has nothing to do with the procurement of any goods or services, nor calling for the procurement of PPEs in the department."
Dlamini urged businesses to carefully investigate all tender documents and verify with the Central Procurement Service Centre (CPSC) in Centurion before any form of approval is been carried out.