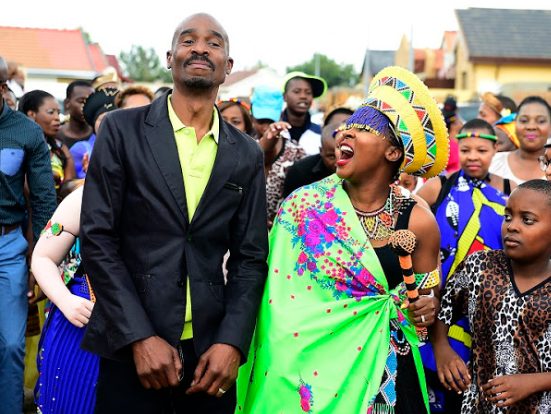 Bob Mabena's last moments was with his wife, Eucharist, who was driving him home after being discharged from the hospital.
The radio veteran's death shook South Africa, and it's left many in a heartbroken state.
On Monday, Bob was confirmed dead after suffering from cardiac arrest.
Speaking to TshishaLIVE, family spokesperson Winston Maimane said he got a call from the wife that her husband has just stopped breathing in the car. He was taken back to the hospital, but all effort to revive him proved abortive.
"I got a call from his wife while they were still driving home to say that he had basically just stopped breathing. She said they had just left the hospital and so I told her to make a U-turn and take him back," he said.
"We all rushed there, me and some other friends of his, and we sat with his wife and four-year-old child for two hours while they tried to resuscitate him. Eventually, around two in the afternoon, they confirmed that he had passed."
"The family are at a stage where it is starting to settle in. As you can imagine, it was traumatic for everyone when we all found out initially. It is a roller-coaster ride, emotionally."